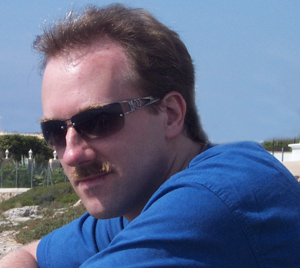 Welcome at Mike´s private Divingsite tauchfunzel.de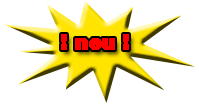 Here we go :
Relaunch of tauchfunzel.de: Cause of the rising complexity of this site I had to rewrite the site into a new frame structure. With this the face of this site has changed dramaticaly, but there is a lot of new stuff to discover in every corner of the site. And don´t bother the diver in the right menue too much ;-)

Diving in the Sauerland
In the heart of germany in the middle of many small and huge valleys you can find some of the nicest diving spots of our region. It´s sometimes called the land of articial lakes and were is water there is diving. But our Sauerland has many nature beautifulnesses above the waterline, too, with its big forests and some untounded paces left, it seems.
Some times ago here was mined many Diabas for road bulding and limestone. Till now there are some quarrys mining limestone so there are many huge holes left which run full of water bulding new diving spots. Between them you can find small and lage artificial lakes as a resovoir for the near by ruhr-area. Some of them can be dived legaly at certain spots - have a look at the diving spots above if you like to come around.

Building diving lamps (last update 08/2008)
You can buy them for many dollars or you can build them on your own. With some skill you are able to design and build your optimal diving lamp yourself and perhaps you can save a lot of money. Unfortunately I had to realize that many diving lamp manufacturer implement only the next to the last technic generation or even older. That is particularly in the LED sector a problem cause the development is very fast in the moment. Besides that often light power is promised that is simply wrong or at least misleading. Before starting a new project you have to decide which light technic will be part of your next diving light. There are three major light technics which you have to choose: Halogen, HID (High Intensity Discharge) or LED (Light Emitting Diodes).
On my selfbuilding pages you can read some information about advantages and disadvantages of all three light technics. But at least everybody has to make its own decision. Mine was the young LED technic so you will find only lamps with this "bulbs" here . For me this technic has enormous potentials in the near future but already now some big advantages over all other light systems. Read more about this and my experiences with different accus on my selfbuilding pages. I think one thing for sure - the future is bright with LEDs.
This homepage is translated handmade by me and it many not be perfect at all. If you have corrections or a better suggestion don´t hesitate to contact me.
Have fun !!
---
*** News at tauchfunzel.de***
*> 15.3.2007 - The OSTAR 60W LED project is online (Look at selfbuilding pages)
-> 18.3.2007 - New updates in the desscription of the new LED emitter technologies (The new emitters from Cree and Seoul)
*> 22.4.2007 - NEW: A small forum for diving light builders and my guestbook is online- It´s open for every notice you like regardless of the language
-> 30.4.2007 - This new newsticker on the homepage
*> 11.5.2007 - new/updated DIY pages - NEW: tips & tricks for building LED diving lamps
*> 24.6.2007 - a new startpage with interesting things dealing with WLAN and XBOX1
-> 8.8.2007 - 5000 hits since Dez. 2006
*> 13.8.2007 - The new OSTAR 1000 lumen emitter is availible
*> 13.8.2007 - Lumen, Lux & Candela is online on my DIY pages
-> 10.10.2007 - 10.000 hits since Dez. 2006
-> 21.10.2007 - The new backup light project is online!
-> 21.10.2007 - The newsletterservice is availible - simply sign up and stay informed what new here!
-> 24.11.2007 - Instrument lightning with the Fenix P1D online!
*> 15.12.2007 - Partially the homepage is availible in english (Including the selfbulding pages - Will be completely translated soon)
-> 12.20.2007 - 20.000 hits since Dez. 2006
*> 31.08.2008 - Relaunch of tauchfunzel.de in english!

Be informed automaticaly when there is something new!
SIGN/UNSIGN here for the newsletter!